We are a non-profit organization, that helps to improve the living standards of children in need, single parents and disabled people in areas such as clean water and providing one meal a day.
Your donations benefit 100% your chosen project.
We work with local people doing their work voluntarily.
To be able to attend school every day, it`s important that the basic needs in life are covered.
To create an environment in the afternoon after the classes
The challenge is to motivate the poorest children to join activities after their classes.
They need a structured day because many of their parents are at work, some of them are having an alcohol problem or they live in a violent home.
That`s the reason why we plan soccer and volleyball teams with diffrent skill levels.
Childcare in the Township of Mondesa
Childcare in Mondesa is usually located in simple rooms, mainly too small for a group of children to play and move around. Toys and other learning tools to activate their senses aren`t provided. There is no money for that and the women in charge have no degree in education.
Help women to start their own small business.
We plan to organize special ladies events in the community to teach them new things. For example we will lend them sewing machines, so they may start producing art works by themselves. This will give hope for a better future for them and their families.
As the experince shows children practicing Yoga are more balanced and they achieve better results at school.
The library is a project which is keeping us busy. We painted the outside, put a new alarmsystem on, organized new bookshelves and now the 8 laptops and the xerox are ready so the students can write their essays and print them out. The most difficult part is to find books for all the diffrent ages. Last but not least we have to get a librarian who does the handling with all the books.
Festus Gonteb Primary School
We are helping to provide a warm meal a day.
We provided 8 laptops, cushion seats and games for the library.
We donated clothes to children who are in need.
Water from the tap for Nathalias Family Lifestyle Kitchen
To meet all the necessary hygienic requirements, it`s a must to have tap water and a flushing toilet.
Kitchenware for Nathalias Family Lifestyle Kitchen
Guests from all over the world can gather and get to know the culture and enjoy a traditional meal of an Ovambo family in the Township of Mondesa.
Christmas meal for elderly and needy people
Nathalias Kitchen was able to provide over 200 meals to elderly and needy people after the church service.
We sent a container from Switzerland to Mondesa in summer 2018. The container was filled with goods for the community of Mondesa.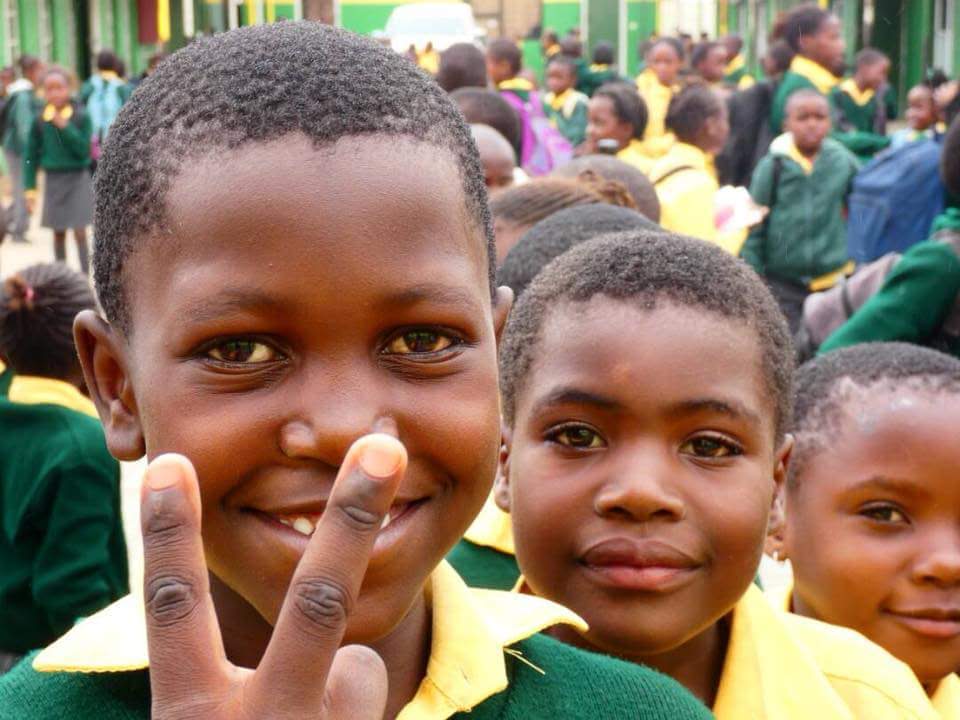 Goods4Life
Im Sand 1
6047 Kastanienbaum
Valiant
Pilatusstrasse 39
6002 Luzern
Switzerland

CH13 0630 0504 7365 8368 0
With your annual payment you can feed a child every day warm meal a day and beside you assist to provide the activities for all the children after school.
Become a part of our project and help the children so they change choose their own future
The membership costs CHF 150.- per year and benefits 100% of our project
Signup now with the online form below
Renate Epper und Jeannette Ming are running this project. They are committed to help people in need with joy and vigor.
has been teaching for more than 20 years and she is the substitute of the head of the school. She is also a board member of the EPPER Group in Switzerland.
Together with Nande Junias she founded the Mondesa School and Community Foundation in the Township of Mondesa in Swakopmund/Namibia in 2017.
In 2018 Renate Epper and Jeannette Ming organized and sent the container Goods4Life to Mondesa. She personally assisted in distributing the goods to the community and the school.
Renate Epper will be in Mondesa to discuss the next projects in April 2019.
has been a treasurer for 20 years and at the moment is vice president at Balmer-Etienne. Jeannette Ming is dedicated to children and wants to support them. She is taking care of the financal part of the project.
Goods4Life
Im Sand 1
6047 Kastanienbaum/Schweiz
Nande Junias is the cofounder and the president of the Mondesa School and Community Foundation. He is the owner of Nande Junias Explorer Tours in Swakopmund. He is financally independent and he is in charge of the projects in the township. Renate Epper has access to the bank account and surveys how the money is spent.
To empower people means to give them as much as they need to get started, then they are responsible to take up the challenge on their own. The goal is that they get a chance to succeed and gain a better life.